Your catalyst for the resale ecosystem.
Bencha offers tailor-made resale solutions with customized experiences, integrations, unique resale valuation, and data-driven insights.
Sign up to receive periodic updates and feature releases to your email.
Everything you need,
tailored to

your recommerce

.
We specialize in tailored resale solutions that align with your business and sustainability goals. Our adaptable solution enhances brand value and customer experience. With expertise in data collection and crafting various resale solutions. We streamline your strategy through resale valuation, digital twinning, and circularity reports.
Our data.
Globally sourcing data from 5,000+ brands, we've amassed 350 million data points across 25 million products. This extensive information empowers us to offer nuanced insights, precise resale valuations, and comprehensive analytics, enabling strategic decision-making at an unmatched level of understanding and accuracy in the market.
End-to-end
Effortless resale.
We elevate the resale experience with premium user interactions. Using dynamic pricing, enhanced visuals, suggested pricing, adaptable merchandising, automated product details, listing reviews, loyalty program integrations, and streamlined bulk listing management, we redefine the resale journey.
Resale models
From B2C to C2C, our platform adapts to your strategy, offering flexible selling options that align with your business goals.
Logistics
We manage shipping and returns end-to-end, ensuring a hassle-free experience for your customers and team, allowing you to focus on business growth.
Payments
Seamless payments, all in one solution. Mix and match, on your terms, made easy.
Seamlessly integrated
We specialize in effortless integration, seamlessly blending our solutions into your operations with minimal effort required on your part.
Tailor-made
Tailor-made designs.
We design unique strategies that perfectly match your brand vibe, delight your customers, and navigate market dynamics effortlessly. From valuation finesse to delightful customer experiences, every detail is crafted for your resale success.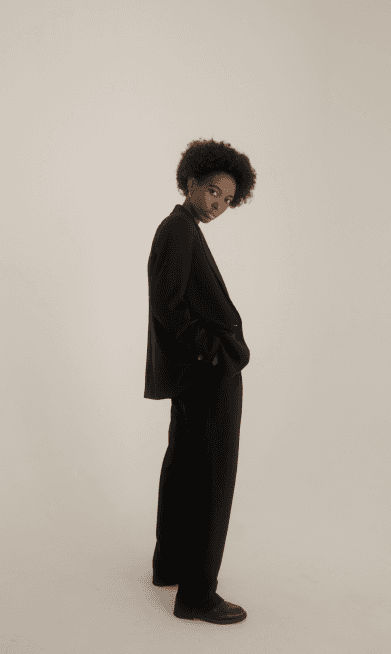 Perfect for both casual outings and more formal occasions.
Good condition
Branded design
Get a design that's uniquely yours. Tailor-made to suit your brand, we put your identity front and center. Because standing out should feel effortless.
Onboarding
Our onboarding process encourages early product listing, ensuring items are digitized before they're even up for sale. This simplifies the listing process and offers customers the chance to track their item's value, delivering a smooth and proactive experience.
Sourcing
We understand the importance of maintaining a dynamic inventory that captivates customers and leaves a lasting impression. We ensure your business not only attracts attention but keeps customers engaged with a visually appealing and ever-refreshed selection.
Streamlined
Streamline your strategy.
We use our extensive database, containing over 100 million data points, to guide brands in optimizing resale strategies with resale valuation digital twinning, and circularity reports. This guides you to make informed decisions, streamline processes, and embrace sustainability.
Resale valuation
Our resale valuation solution leverages cutting-edge technology to analyze extensive price data. Delving into historical trends, demand, volume, seasonal variations, category specifics, brand dynamics, and forecasts, we provide comprehensive insights for accurate product valuation.
Digital ID's
Transforming product data & customer experience. Our solution creates detailed digital replicas, enriching customer engagement and empowering businesses with valuable insights, revolutionizing data management for enhanced profitability and superior consumer satisfaction.
Insights
Analyze second-hand market data for near real-time insights and historical pricing. Gain a competitive edge with comprehensive views of product availability and price shifts, maximizing sales potential.
Circularity reports
Evaluates various product categories, turnover, and volume, assessing residual values and platform performance. With competitor analysis for benchmarking, it offers insights crucial for strategic decisions, goal-setting, and communicating sustainability achievements to stakeholders and consumers.